Burnett Dairy Cooperative Expands into the Duluth Market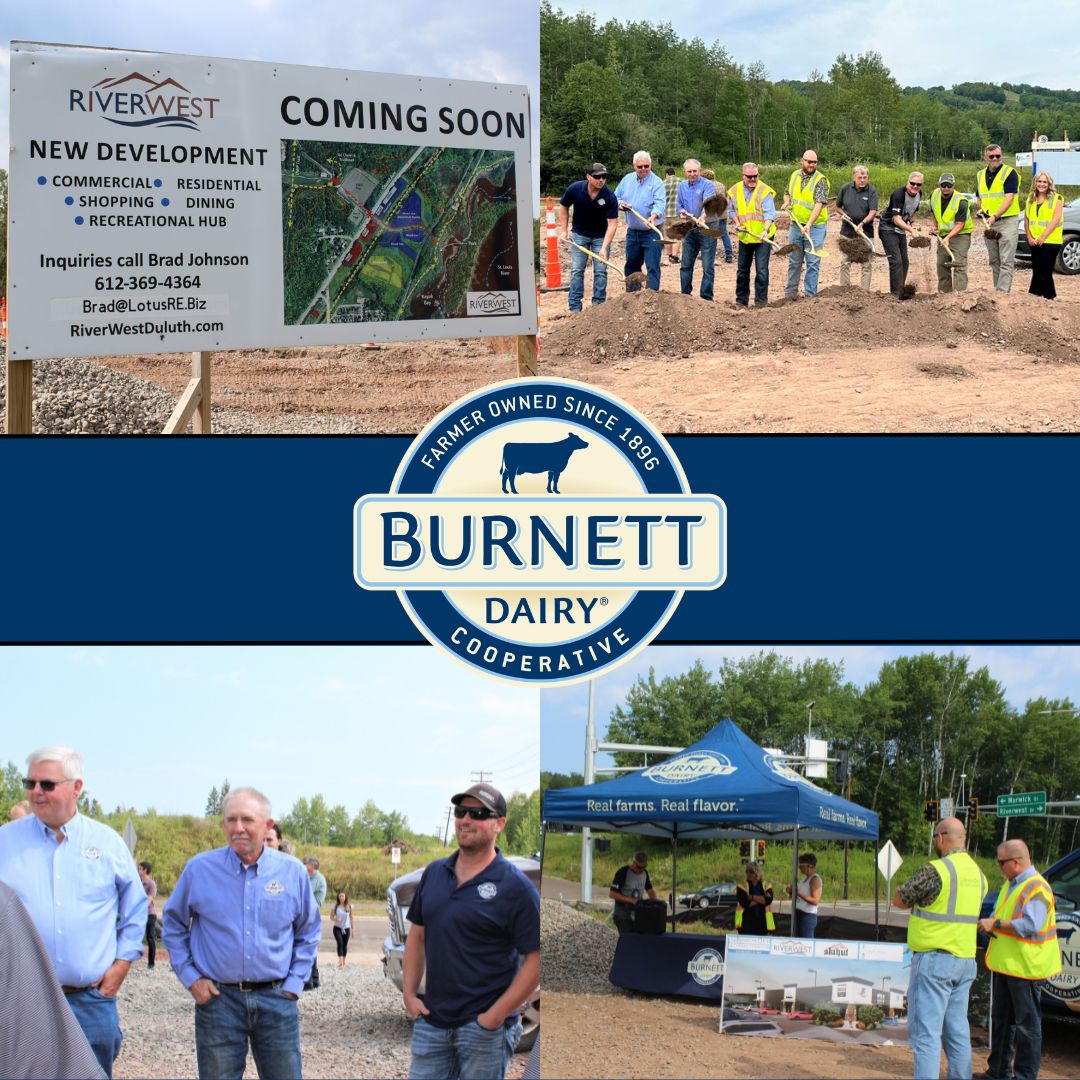 Burnett Dairy Cooperative is set to make a significant expansion by venturing into the thriving Duluth market with the introduction of a brand-new Artisan Bistro and retail shop. This strategic move places the Cooperative at the heart of outdoor recreation in Duluth. The development is situated at the base of Spirit Mountain with access to the renowned Munger Trail, the scenic St. Louis River and numerous other attractions.
The Riverwest Development area is known for its abundant outdoor recreational activities and hosts a range of popular events that attract not only local enthusiasts but also visitors from across the region, nation, and even internationally. With plans for rental and housing developments, the Cooperative aims to cater to both the local community and tourists. The addition of Airbnb accommodations, motels, and full-time housing will enhance the area's hospitality offerings and contribute to the region's growth as a thriving tourist destination.
Burnett Dairy will be situated next to the Ski Hut Adventure Center which is building its second location. They will offer rentals and products to nearly 6 million tourists who come to Duluth to enjoy the outdoors. The development businesses are slated to open in late 2023 and spring of 2024.
"Burnett Dairy, a farmer-owned Cooperative is excited about expanding their farm-to-fork story into the heart of outdoor recreation with the Riverwest Development in Duluth," stated Matt Winsand, Burnett Dairy Cooperative CEO. "We envision the Burnett Dairy Artisan Bistro to be a space where families and outdoor enthusiasts can come together to share their experiences in a relaxing atmosphere while indulging in our signature menu items as they plan their next adventure."