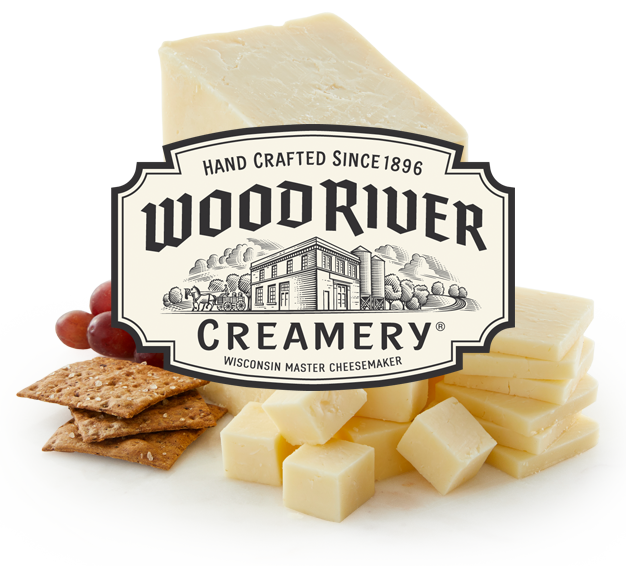 Wood River Creamery
THE PIONEER OF THE ORIGINAL CHEDDAR GRUYERE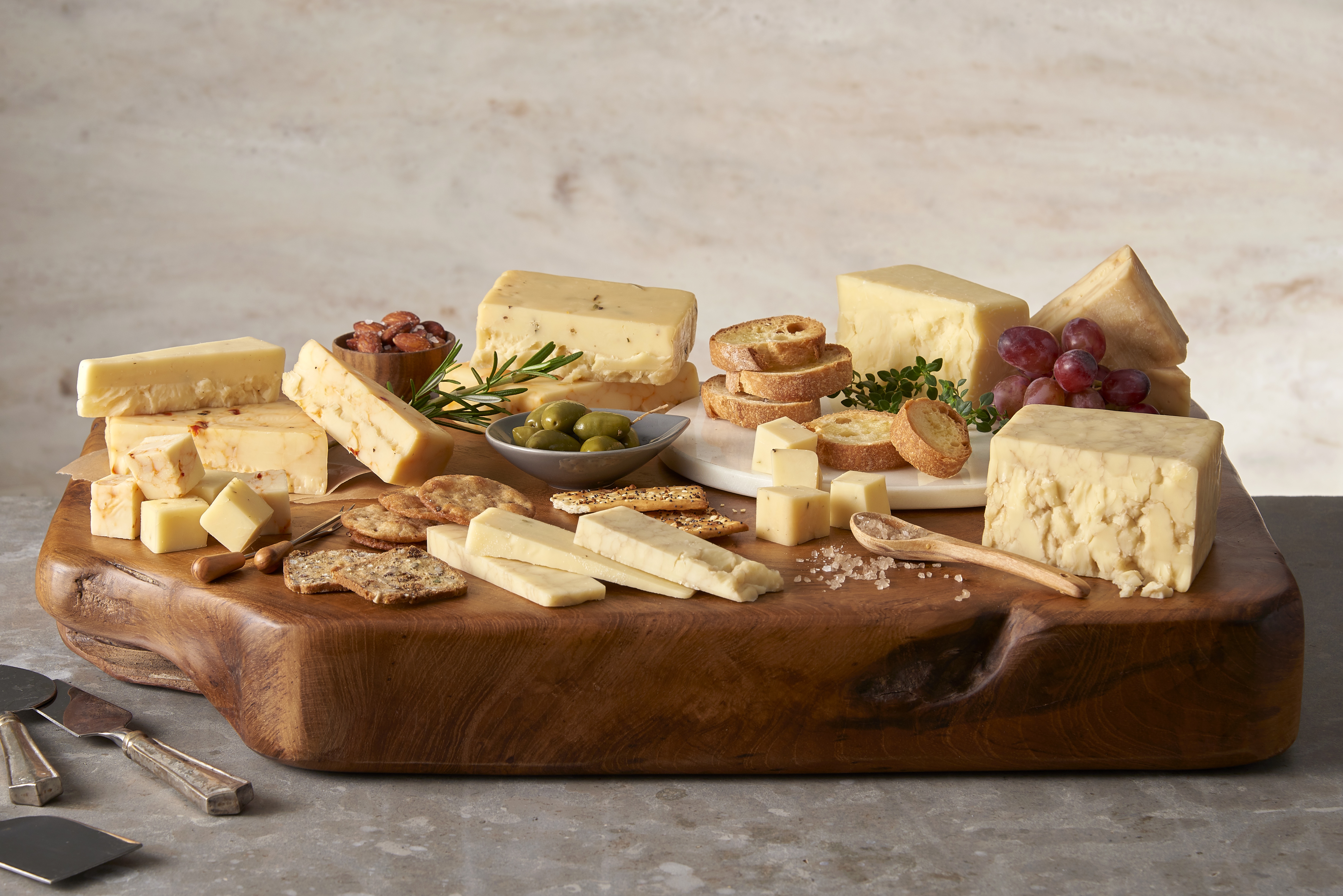 Our one-of-a-kind, Cheddar Gruyere cheese is truly special because it's the first of its kind.
Created and handcrafted in small batches, Wood River Creamery Cheeses are Masterfully Made™ and Aged to Perfection. 
This cheese pairs exceptionally well with wine & craft beers so be sure to check out our pairing guide below for the perfect combination!
WRC Cheese, Wine & Craft Beer Pairing Guide
Our Wood River Creamery flavors include:
Wood River Creamery Original
Wood River Creamery Applewood Smoked Sea Salt
Wood River Creamery Black Truffle
Wood River Creamery Chipotle Garlic
Wood River Creamery Herbes de Provence
Wood River Creamery Mango Habanero
Wood River Creamery Roasted Red Pepper & Cracked Peppercorn
Wood River Creamery Smoked Cracked Peppercorn
Wood River Creamery Northwoods Cheddar
Flavors
Flavors
Wood River Creamery Applewood Smoked Sea Salt

Our unique Cheddar Gruyere cheese with toasty notes of Applewood Smoke and Sea Salt.

Wood River Creamery Black Truffle

Our unique Cheddar Gruyere cheese accented with real Italian Black Truffles making this an aromat

Wood River Creamery Chipotle Garlic

Our unique Cheddar Gruyere cheese combined with a blend of chipotle chile peppers and roasted gar

Wood River Creamery Fenugreek

Our unique Cheddar Gruyere cheese flavored with fenugreek seed for a hint of maple. The added nut

Wood River Creamery Herbes de Provence

Our unique Cheddar Gruyere cheese enriched with the savory mixture of aromatic Mediterranean herb

Wood River Creamery Mango Habanero

Our unique Cheddar Gruyere cheese with a delicate combination of sweet and heat.

Wood River Creamery Roasted Red Pepper & Cracked Peppercorn

Our unique Cheddar Gruyere cheese enhanced with roasted red peppers and cracked peppercorn offers

Wood River Creamery Smoked Cracked Peppercorn

Our unique Cheddar Gruyere cheese with rich notes of peppercorn and smoke.  This is one of the ne

Northwoods Cheddar

Not your traditional Cheddar cheese, our Northwoods Cheddar is made using a blend of unique cultu

Wood River Creamery Original

A unique fusion of Cheddar and Gruyere that is classic, creamy and aged to perfection. This Chedd