Cheddar Gruyere Open-Faced Toasties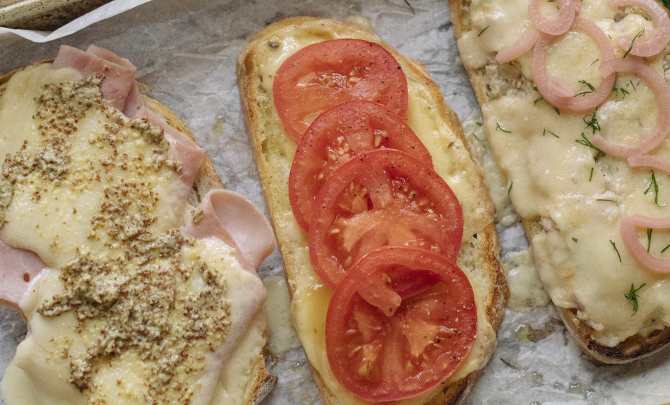 Recipe Description
"Toasties are THE ultimate comfort food. If you are going to make them, make them WELL."
Ingredients
Bread: I prefer a wide, soft baguette for toasties. I tend to slice my bread on the thicker side (but not too thick) since the bread is the vehicle for the cheese, not the other way around. 
Wood River Creamery Original Cheddar Gruyere. sliced or shredded ( I used Chipotle Garlic, Original, and Black Truffle)
Butter or olive oil
Toppings of choice (I used ham, tomatoes, and tuna) 
Preparation
Preheat the oven to 400°F.
Generously butter or coat one side of your bread with olive oil.
Top with the ingredients of your choice.
Bake for 12-15 minutes or until golden brown.
Let cool and enjoy.

**Recipe and photo: Wit and Delight
**Learn more about this recipe here.