Cranberry-Wild Rice Salad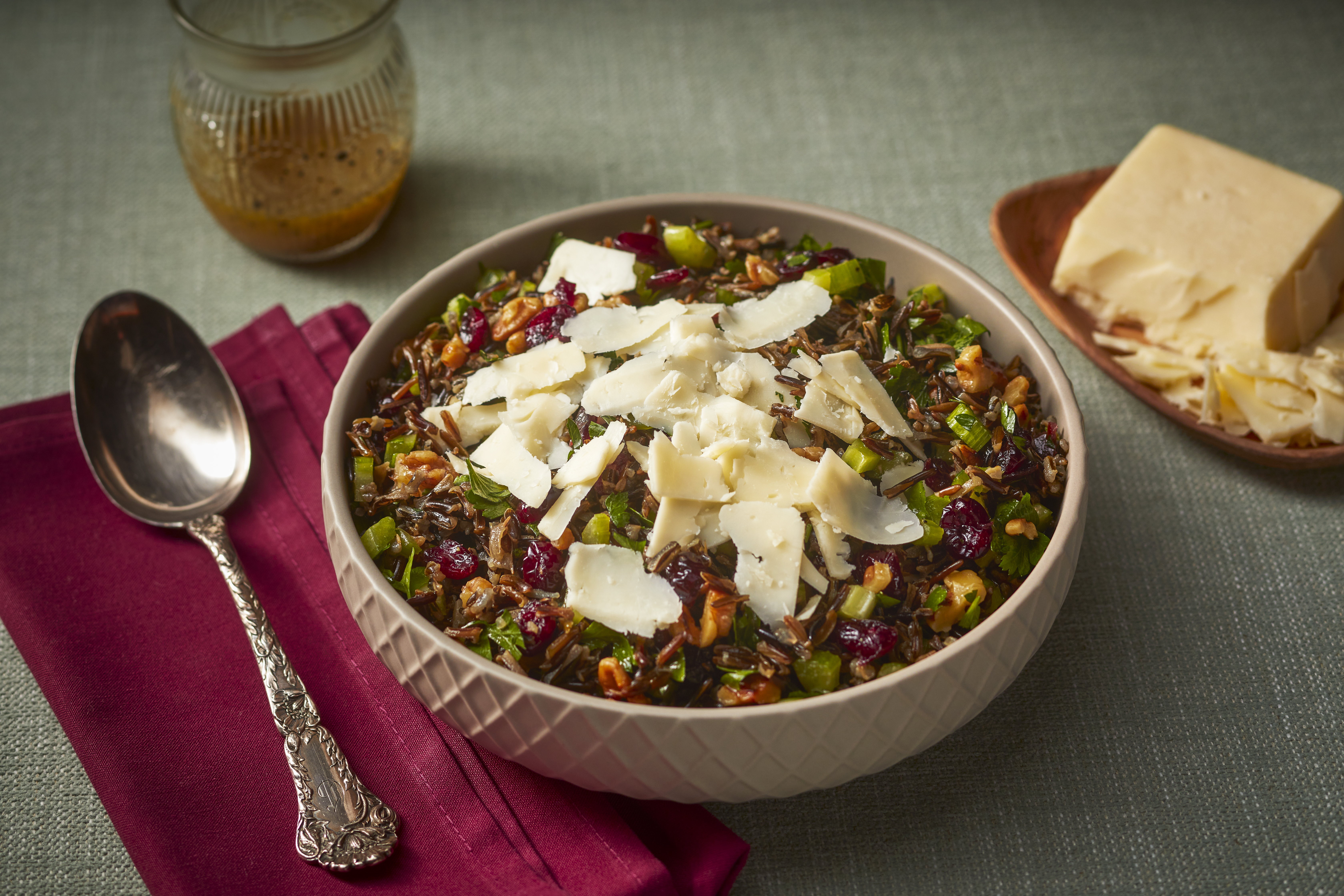 Recipe Description
Savor the season with this Cranberry Wild Rice Salad, where vibrant cranberries meet the savory sophistication of Wood River Creamery Cheddar Gruyere cheese.
Ingredients
1 cup uncooked wild rice
3/4 cup apple cider
1 tablespoon apple cider vinegar
1 teaspoon minced shallot
1 tablespoon honey
2 teaspoons Dijon mustard
1/4 cup olive oil
Salt and pepper to taste
3 medium celery ribs, chopped
3/4 cup dried cranberries
1/2 cup chopped walnuts, toasted
1/2 cup minced fresh parsley
6 oz. Wood River Creamery™ Cheddar Gruyere Original cheese, shaved (1 1/2 cups)
Preparation
Cook wild rice according to package directions; drain. Cool completely.  
Meanwhile, bring apple cider, apple cider vinegar and shallot to a boil in saucepan over medium-high heat, stirring frequently. Reduce heat to medium. Simmer, uncovered, for 5-7 minutes or until cider mixture is reduced to about 1/4 cup, stirring occasionally. Remove from heat. 
Whisk the honey, Dijon mustard and cider mixture in a bowl. Slowly whisk in olive oil. Season with salt and pepper to taste. 
Combine the celery, dried cranberries, walnuts, parsley and wild rice in a large serving bowl. Drizzle with cider vinaigrette; toss to coat. Sprinkle with cheddar gruyere.