The New Executive Team at Burnett Dairy Cooperative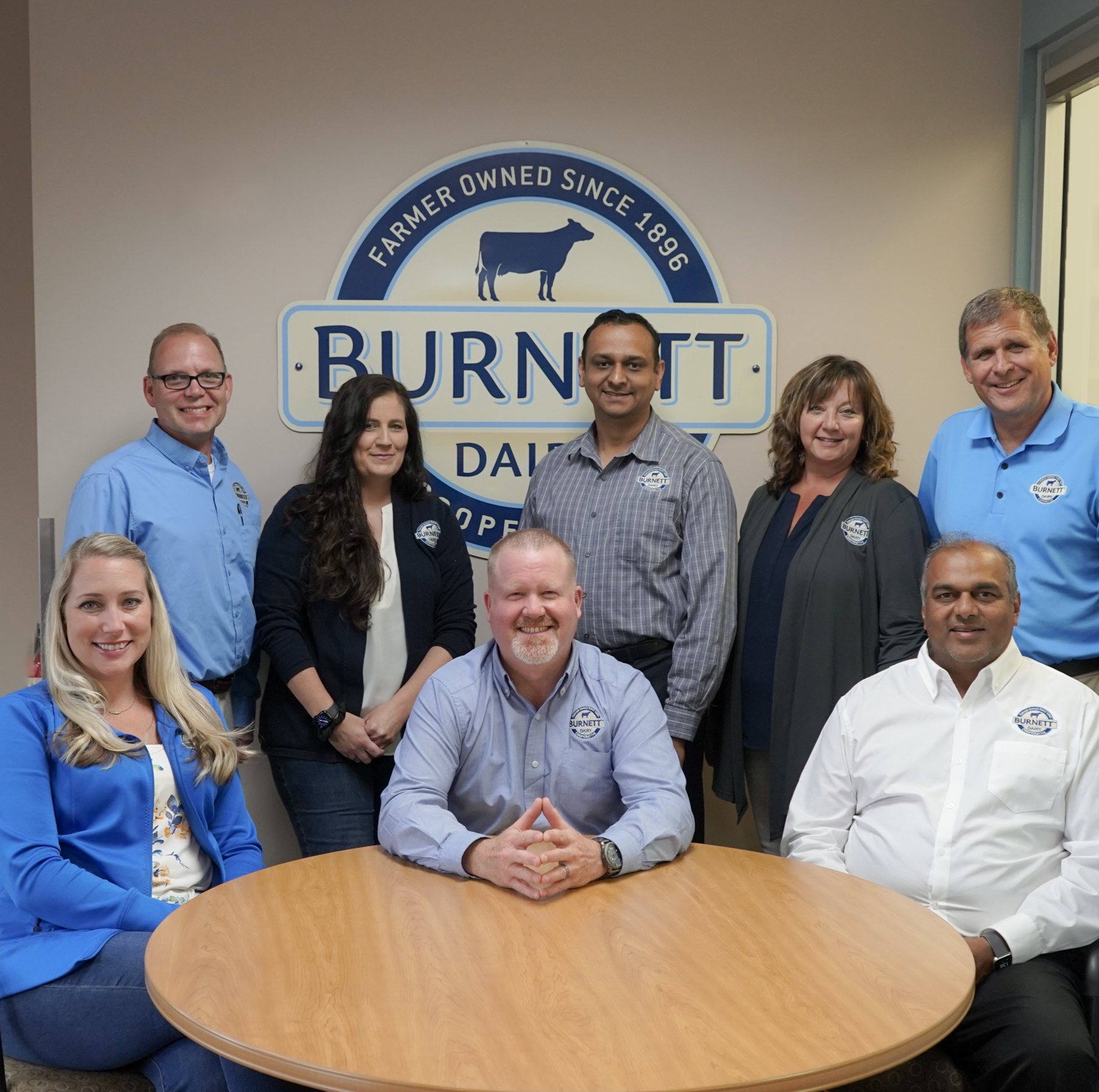 In June of last year, the Board of Directors announced Matt Winsand as the new CEO at Burnett Dairy Cooperative, replacing retiring CEO, Dave Gaiser.  The transition from Gaiser to Winsand was final as of January 1 of this year.
Matt brings a strong agriculture, finance, and business background to the Coop.  One of the key initiatives Matt has been working on since joining Burnett Dairy is revamping the management structure, "We are moving away from a typical hierarchy to a matrix management structure," Said Winsand in his Executive Team announcement to the company. "Along with this new way of decision making, this structure is designed to better encourage cross-functional and cross-business communication and teamwork."
Winsand has led other companies with this type of management structure and found it to be successful and is confident that it will be a success at Burnett Dairy as well, "We are all one team and any employee should feel comfortable and confident coming to any one of us for support, leadership, or guidance."
The new CEO introduced the following as his Executive Team; Scott Briggs, Chief Operations Officer, Sree Manthana, Chief Financial Officer, Jeff Pfau, Chief Sales Officer, Alison Hoefs, Chief Human Resource Officer, Gurmeet Singh, Chief Technology & Quality Officer, Tammy Bertelsen, Chief Environmental, Health, and Safety Officer and Pamela Vlasnik, Chief Marketing Officer. 
"The Board of Directors looks forward to working with Matt and his Leadership Team for the continued success of Burnett Dairy Cooperative." Said Kyle Mathison, Burnett Dairy Cooperative Board President.
The Grantsburg, WI dairy cooperative will continue serving its farmers to the best of their ability and make award-winning cheeses.  Along with their focus on business, the Coop is looking forward to being a positive, active member in the local communities, including bringing back a favorite community event.
'I'm inspired by Matt's vision for the Executive Team, and I believe it will be key in streamlining business units and creating collaborative planning," Pamela Vlasnik, CMO," Burnett Dairy is at a unique moment in its journey, and we are all excited to be a part of it.'