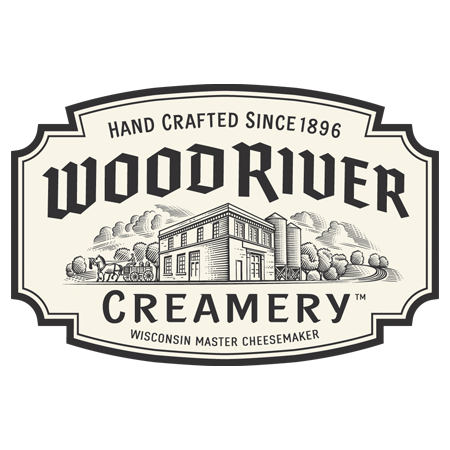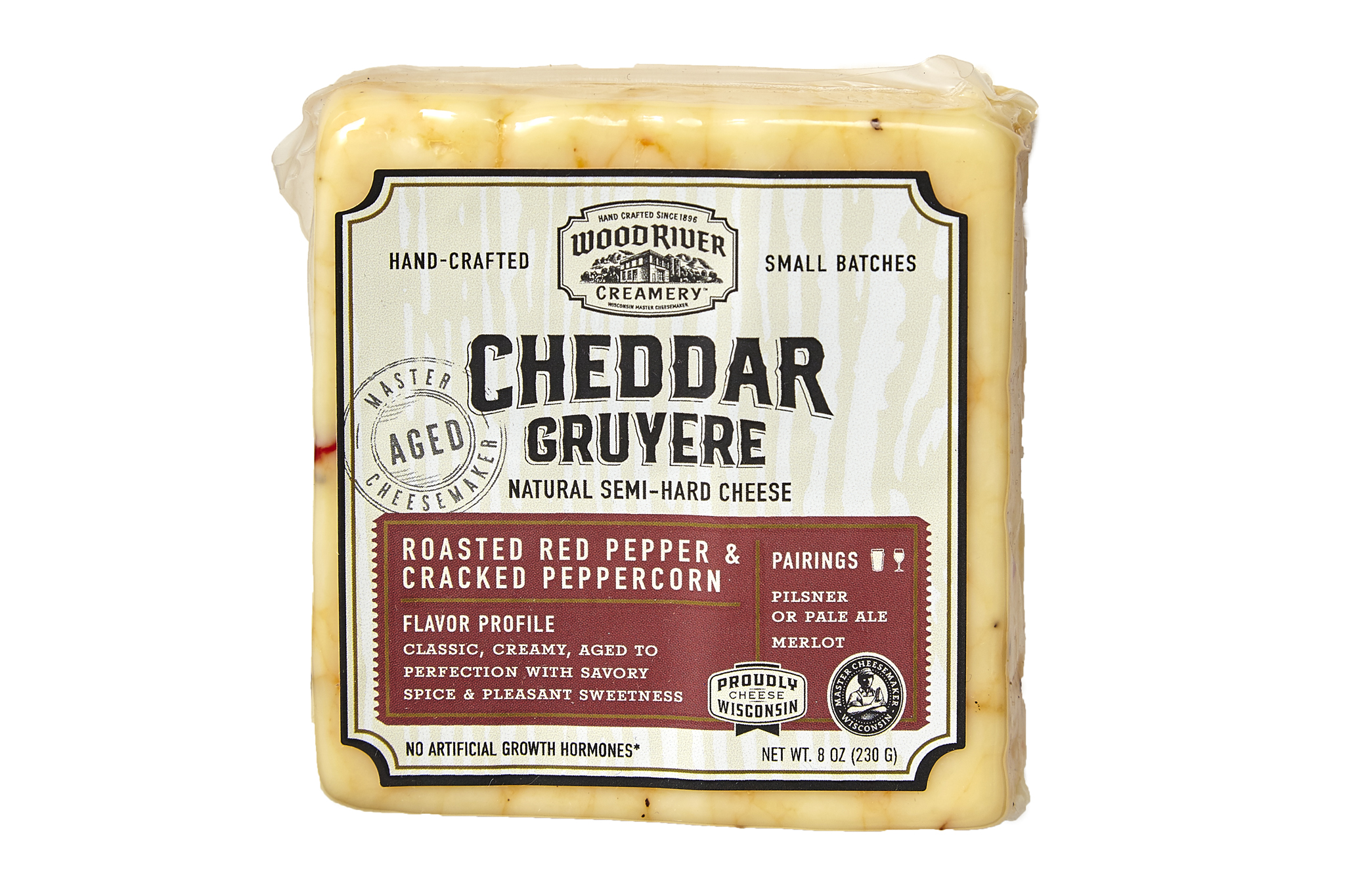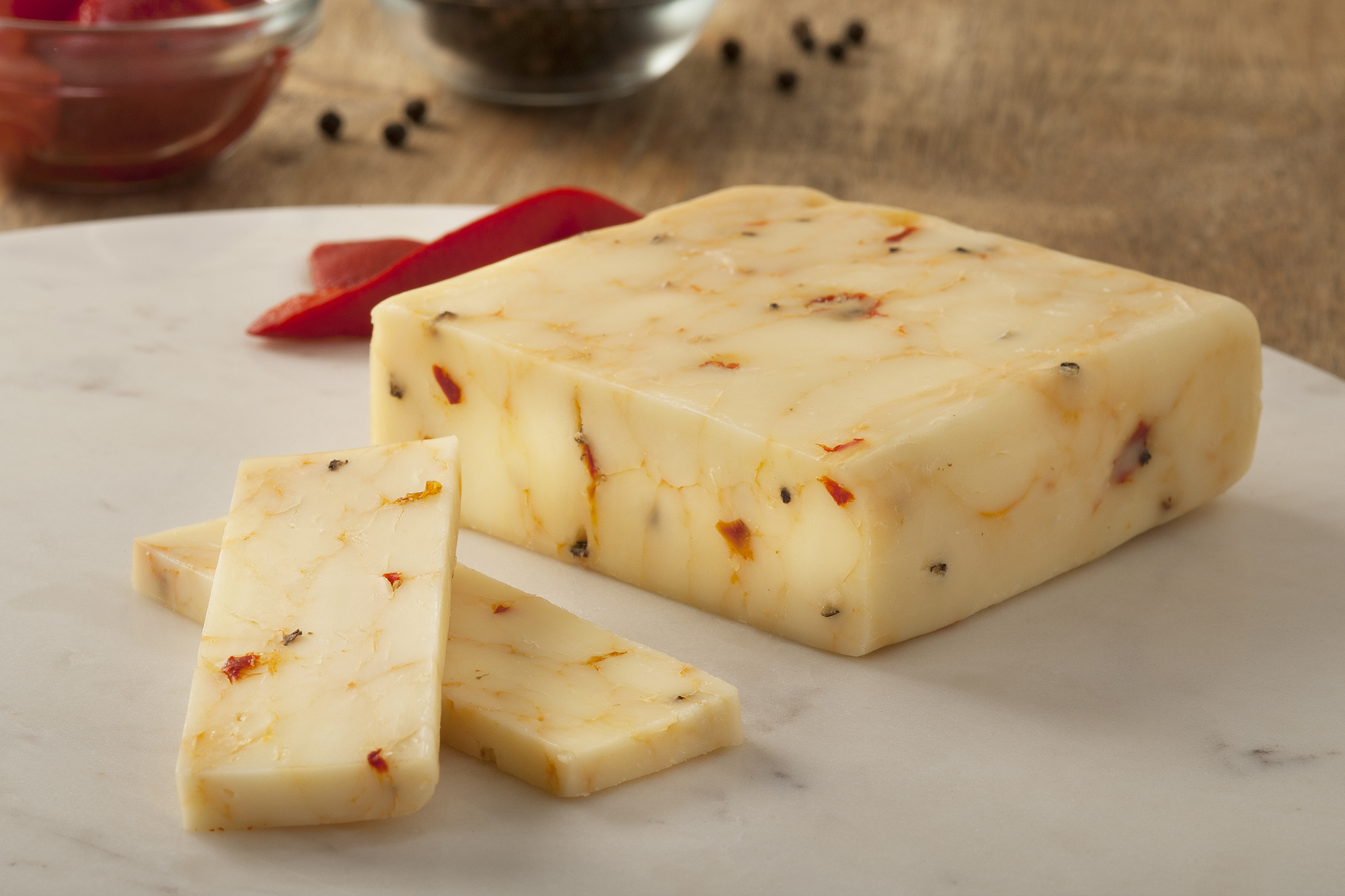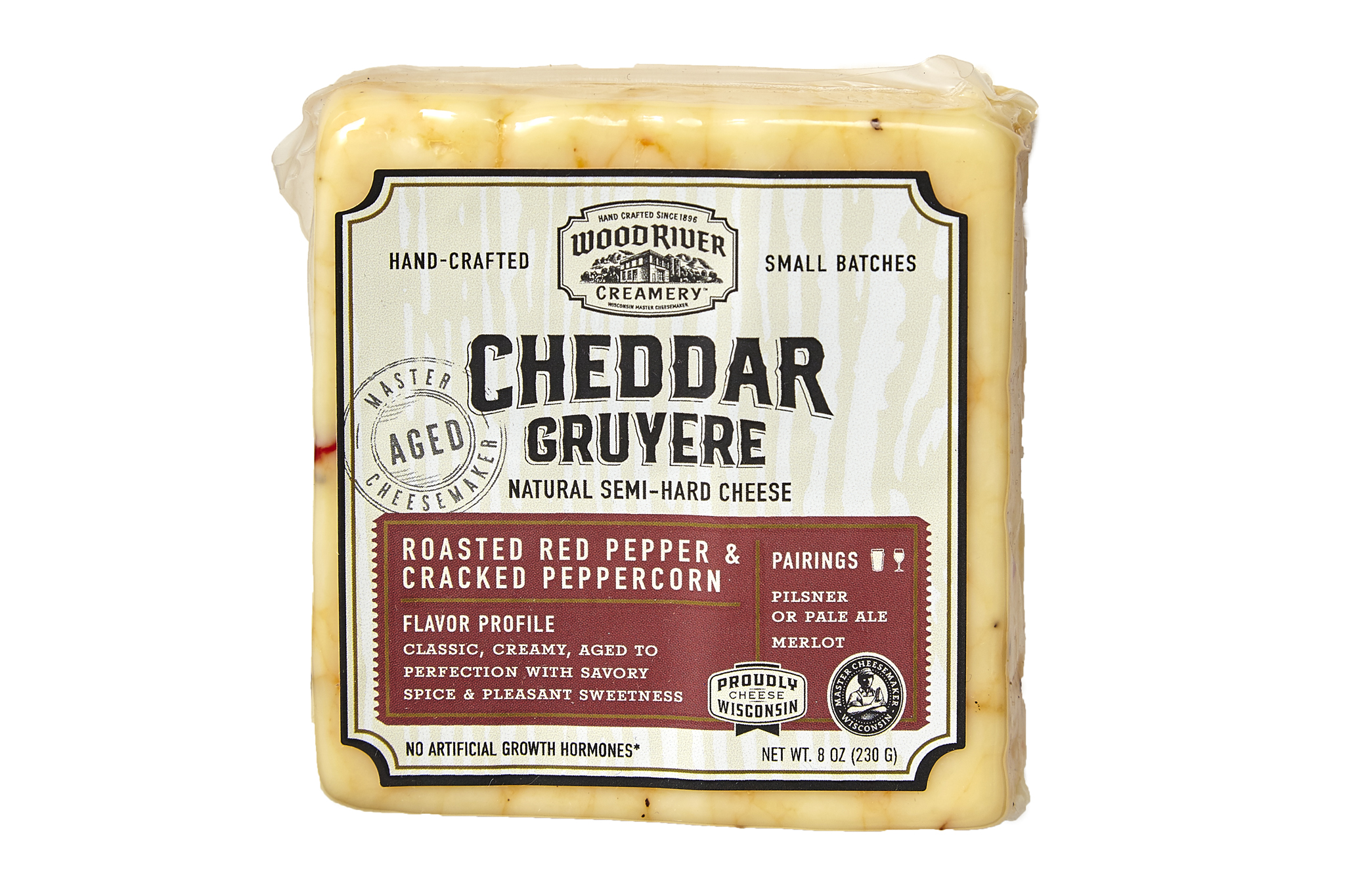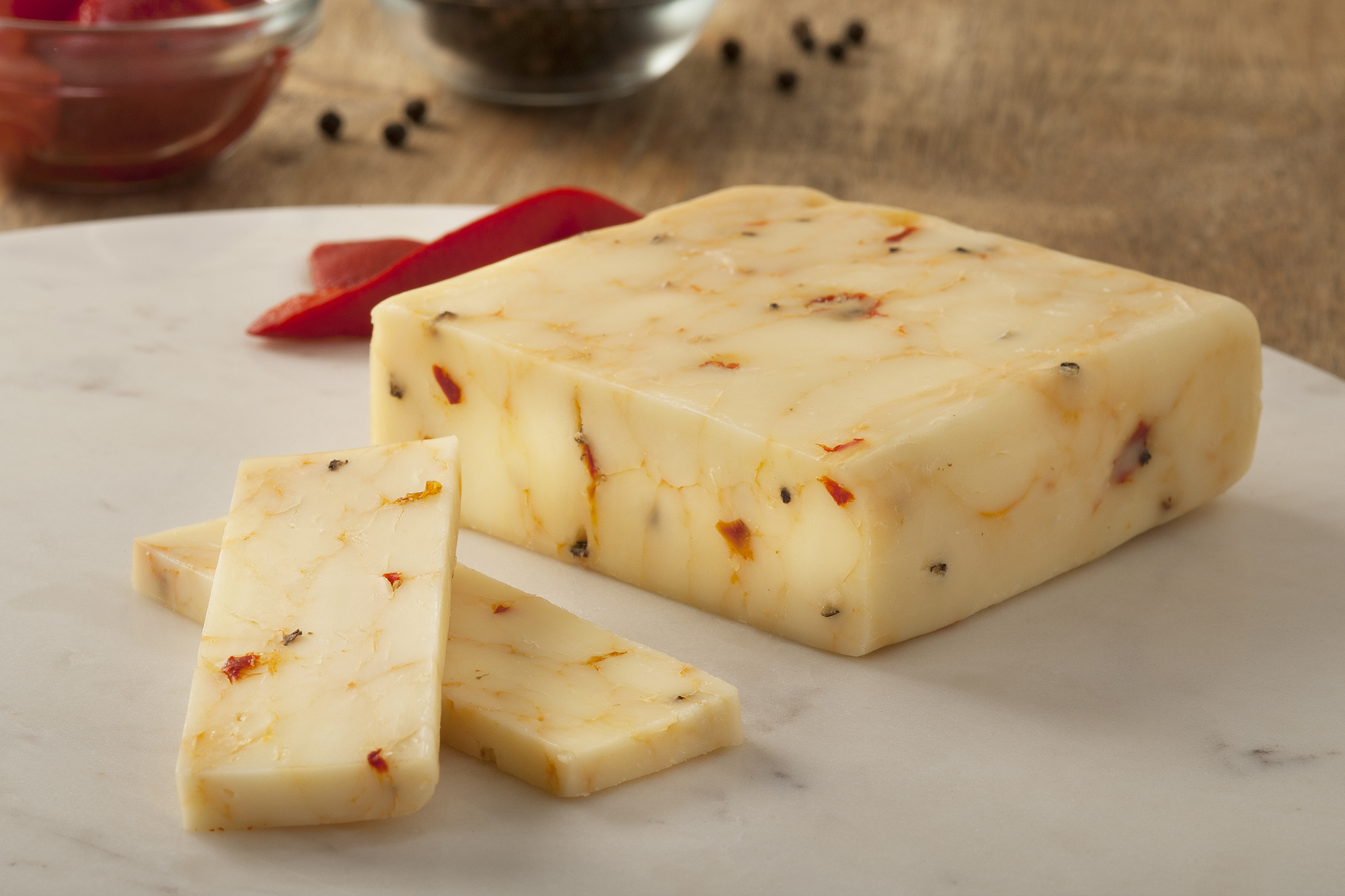 Wood River Creamery Roasted Red Pepper & Cracked Peppercorn
Our unique Cheddar Gruyere cheese enhanced with roasted red peppers and cracked peppercorn offers a pleasant sweetness that is contrasted nicely with a punch of savory spice from cracked black peppercorn.
Pairings
Pair with Merlot, Pilsner or Pale Ale
Ingredients
Cultured Pasteurized Milk, Salt, Roasted Red Peppers, Peppercorn, Enzymes. Contains: Milk
Tasting and Cooking Notes
A unique fusion of Cheddar and Gruyere that melts indulgently and bakes to perfection. A crowd-pleasing addition to any cheese tray or charcuterie platter.
This combination is one of our Master Cheesemakers favorites because he is a huge peppercorn fan.  He says the sweetness of the roasted bell pepper with the tang of the peppercorn makes for some great flavor explosion.  His favorite recipe is to just grill some chicken and put a slice of this cheese on it right before he takes it off.  We also like this for Gourmet Nachos and our Chicken and Pesto pizza recipe.