Cheese-Stuffed Pepperoni Bites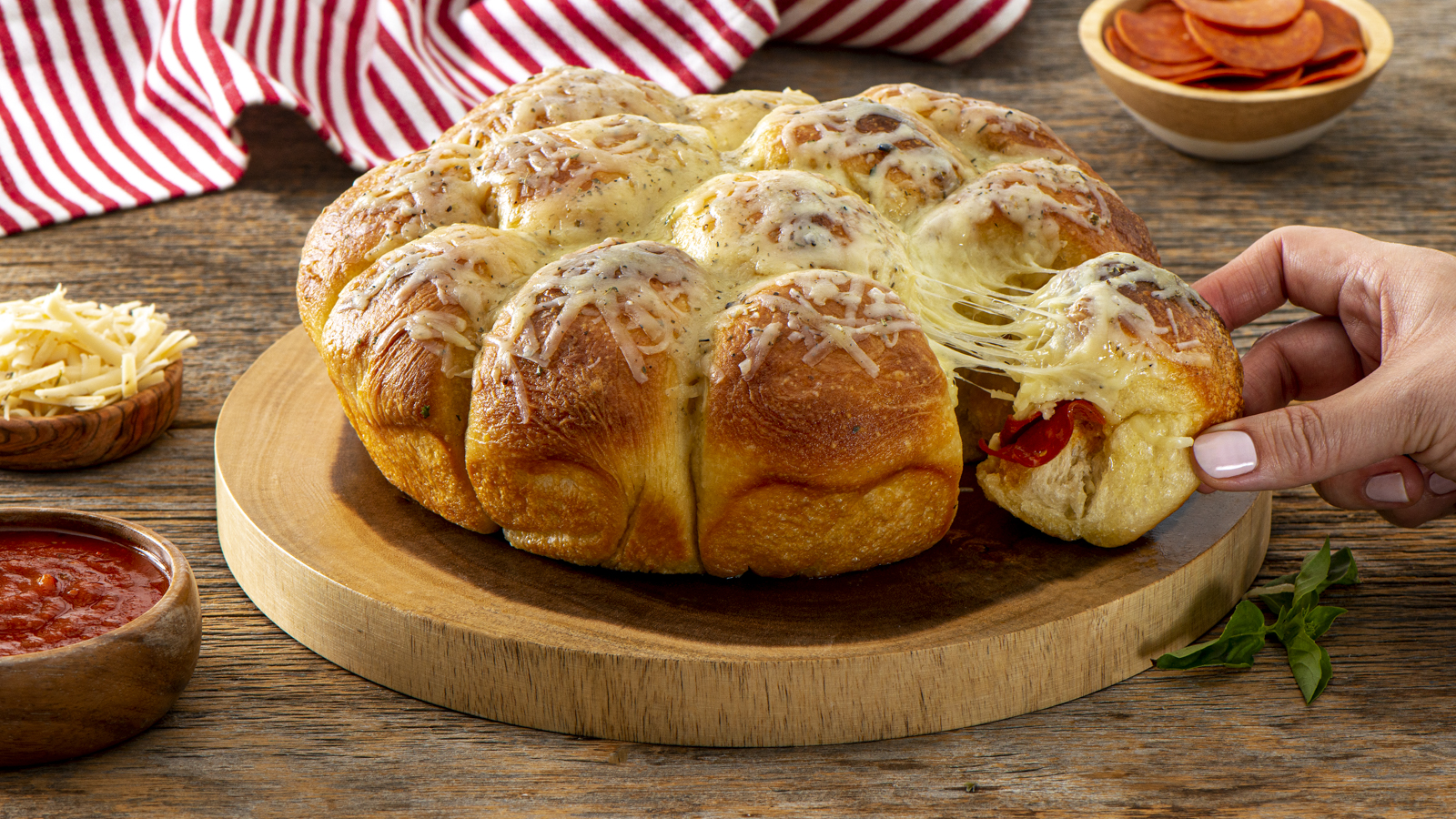 Recipe Description
Prepared with store-bought pizza dough, this fun, and classic pizza–inspired recipe will appeal to kids and adults alike.
Preparation
Preheat oven to 425°F.
Cut cheese into 12- 1/2-inch cubes. Shred the remaining cheese for Step 5.

Cut dough into 12 equal portions. On a lightly floured work surface, roll out each portion into a round-about 1/4-inch thick. Press one cheese cube and a pepperoni slice into each dough round and wrap the edges around the filling, pinching to seal. Roll each bundle into a ball.

Arrange balls, seam-side down, in a greased 9-inch round baking dish or ovenproof skillet.

Brush garlic and herb butter generously over dough balls. Sprinkle with shredded cheese.

Bake for 30 to 35 minutes or until golden brown. Serve with warmed marinara sauce for dipping.
Tip: Alternatively, make your own garlic and herb butter. In a small bowl, stir together 1/4 cup softened butter, 2 minced garlic cloves, 1 tbsp finely chopped fresh parsley, 1/2 tsp dried Italian seasoning, pinch garlic powder, pinch salt and pinch black pepper.