Chorizo Stuffed Mini Peppers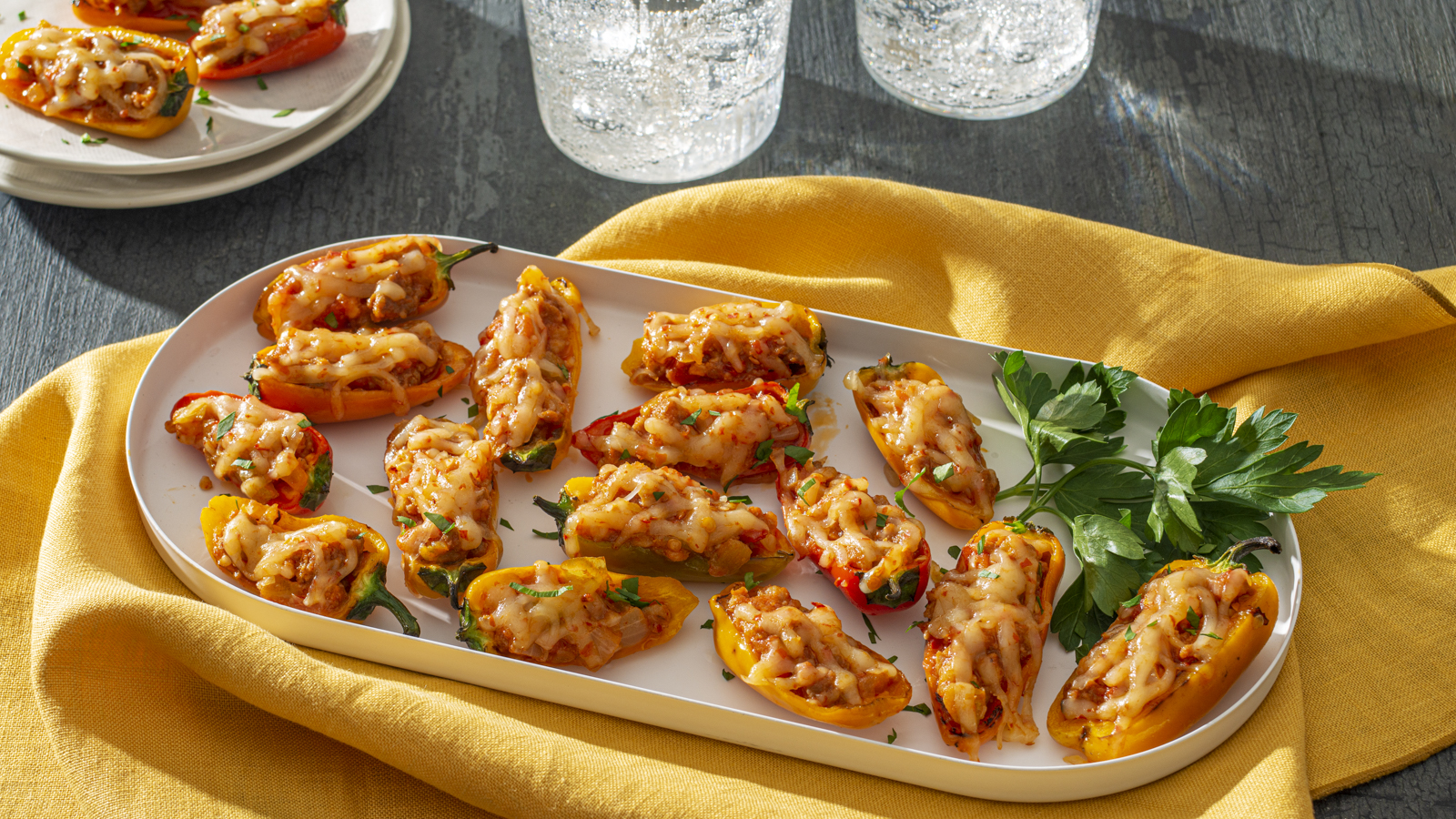 Recipe Description
These chorizo- and cheese-stuffed mini peppers make an irresistible appetizer that will get any party started.
Ingredients
8 oz fresh chorizo sausage, casings removed

1/2 cup diced onion

2 cloves garlic, minced

1/2 cup diced tomato

2 tbsp drained canned diced green chiles

8 mini bell peppers (any color), halved lengthwise and seeded

2 tsp olive oil

1/8 tsp salt

1/8 tsp black pepper
Preparation
Preheat oven to 425°F.
In a large skillet set over medium heat, add chorizo, onion, and garlic; cook, stirring occasionally, for 5 to 8 minutes or until chorizo is starting to brown and onion is starting to soften. Stir in tomato and green chiles; bring to a boil. Reduce heat to medium-low. Cook, stirring occasionally, for 3 to 5 minutes or until the chorizo is cooked through and the sauce has thickened and clings well to the sausage.

In a medium bowl, toss mini bell pepper halves with oil, salt, and black pepper. Arrange on parchment paper–lined baking sheet.

Spoon the chorizo mixture into pepper halves. Sprinkle with cheese.

Bake for 15 to 20 minutes or until bell peppers are tender and cheese is bubbling and melted.
Tips: For a pretty presentation, use a multicolored mini bell pepper mix and sprinkle with finely chopped cilantro or fresh parsley before serving. Serve with chimichurri sauce, sour cream, or guacamole if desired.