Crispy Smashed Cauliflower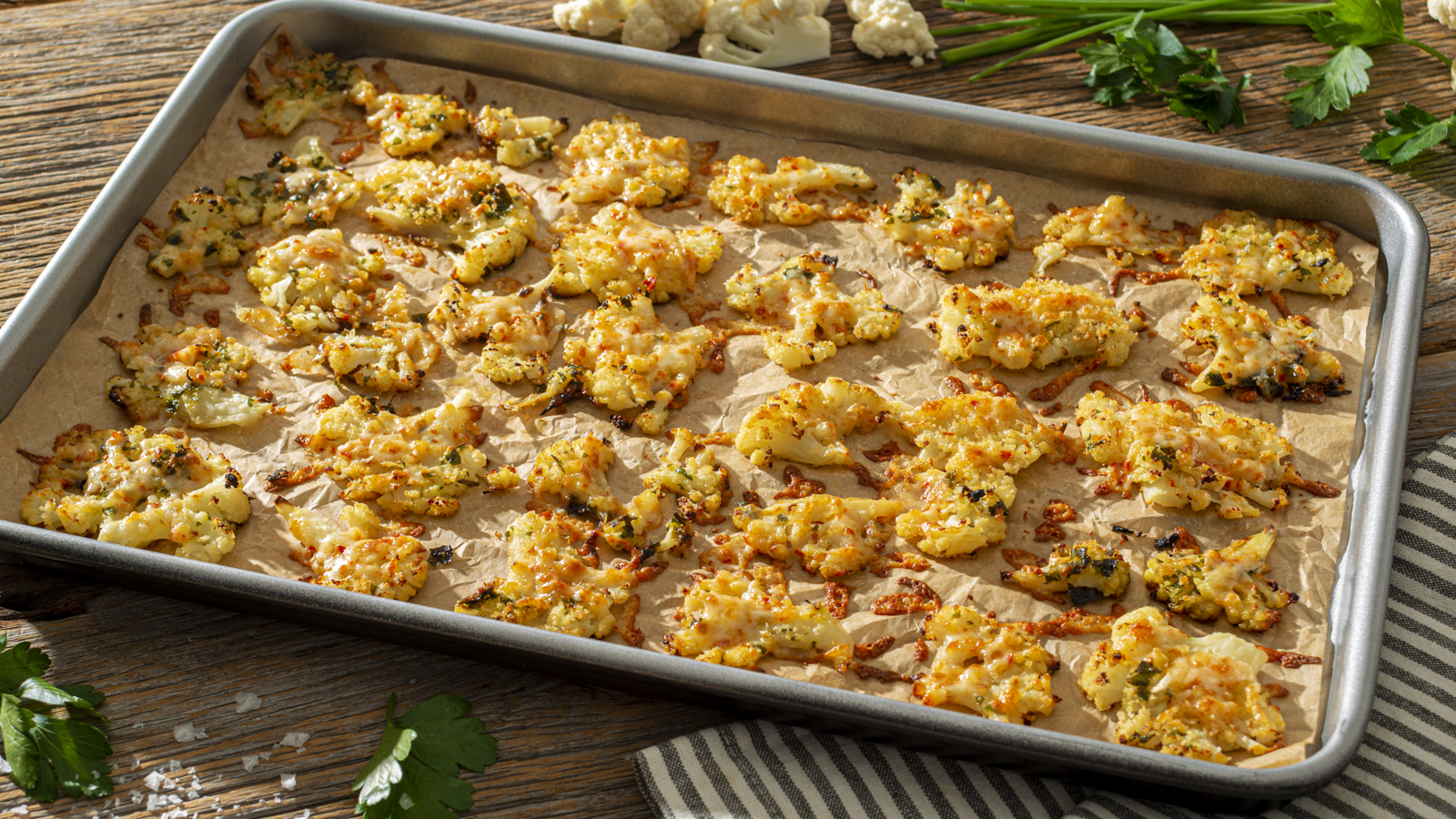 Recipe Description
Loaded with fresh chives and creamy cheese, this crowd-pleasing vegetarian appetizer will be a hit at any brunch or get-together.
Ingredients
2 heads cauliflower, cut into florets

1/2 cup butter, melted

1/4 cup finely chopped fresh parsley

2 tbsp finely chopped fresh chives

2 cloves garlic, minced

1 tsp salt

1 tsp black pepper

2 cups shredded Wood River Creamery Mango Habanero Cheese

1/2 cup panko breadcrumbs
Preparation
Preheat oven to 450°F.
In a large saucepan of boiling salted water, add cauliflower. Blanch for 2 minutes. Using a slotted spoon, transfer cauliflower to a large bowl of ice water. Drain.

In a small bowl, stir together butter, parsley, chives, garlic, salt, and pepper.

Arrange cauliflower florets on 2 parchment paper–lined baking sheets. Using a meat mallet or the bottom of a small pot, smash florets to even thickness. Brush evenly with the butter mixture.

Sprinkle cauliflower with cheese and breadcrumbs.

Bake, switching and rotating pans halfway through, for 30 to 35 minutes, or until cauliflower is crispy around the edges, and cheese is melted and golden.
Tip: The softer the cooked cauliflower the easier it will be to smash. After blanching, pat excess moisture with a paper towel so it browns faster.