Roasted Red Pepper Cheese Bites
Servings

6 to 8 (makes 24)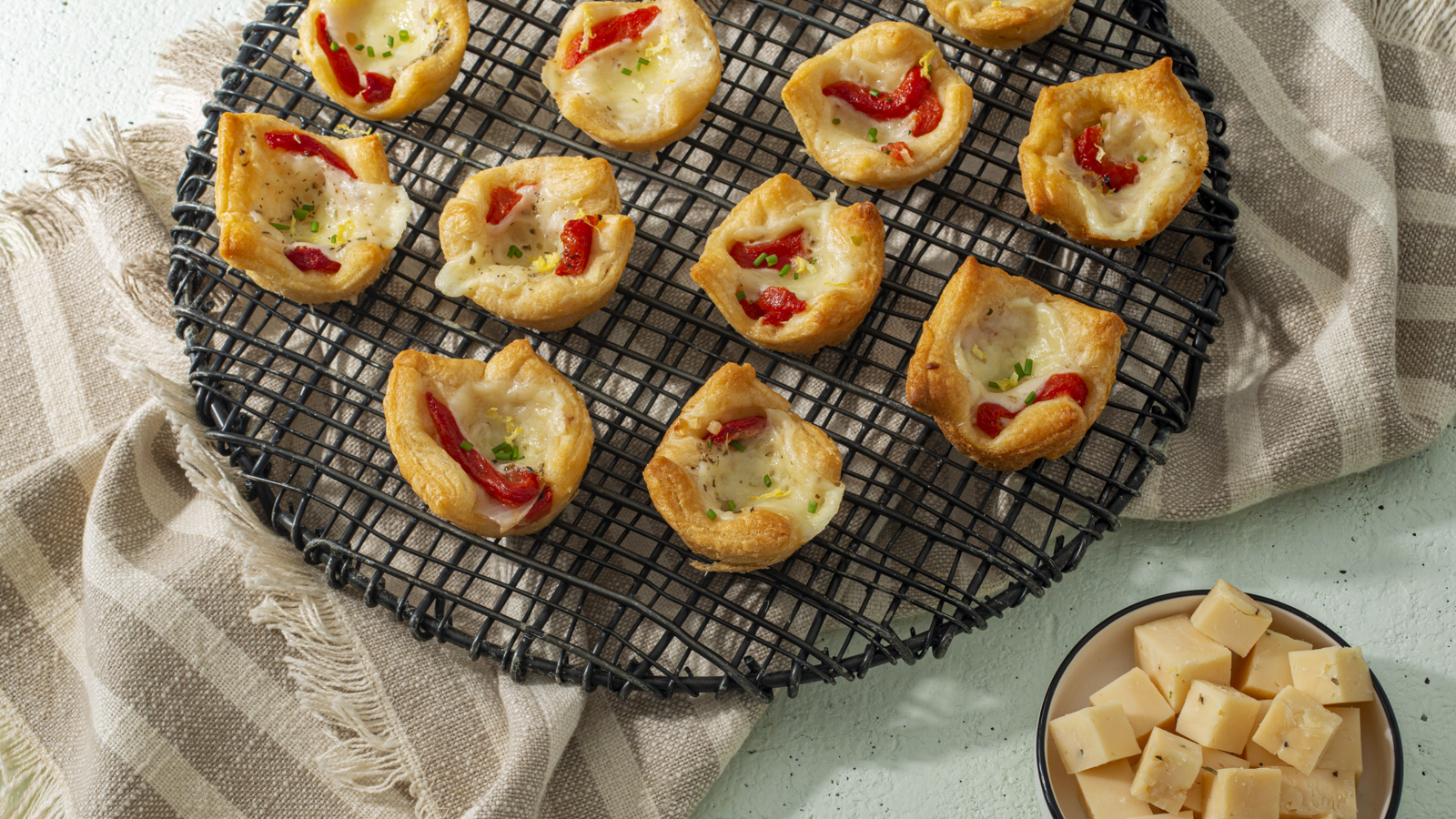 Recipe Description
Roasted red peppers, chives, lemon, garlic, and flaky pastry come together in these cheesy bites that bake in just 15 minutes.
Ingredients
1 shallot, minced

1/2 cup sliced jarred roasted red peppers

2 cloves garlic, minced

1 tbsp olive oil

1 can (8 oz) crescent dough

4 tsp finely chopped fresh chives

1 tsp freshly grated lemon zest
Preparation
Preheat oven to 375°F.
Cut cheese into twenty-four 1/2-inch cubes.

In a medium bowl, toss together the minced shallot, roasted red peppers, garlic, and oil.

Unroll crescent dough on a lightly floured work surface and press into a 12 x 9-inch rectangle. Cut into twenty-four 2-inch squares. Gently press each square into an ungreased mini muffin cup.

Divide red pepper mixture among crescent dough cups and top each with a cheese cube.

Bake for 15 to 20 minutes or until the pastry is golden brown and the cheese has melted. Let stand for 5 minutes.

Garnish with chives and lemon zest. Serve warm or at room temperature.
Tip: Substitute roasted red peppers with drained jarred marinated artichokes if desired.