Thanksgiving Turkey Cheese Board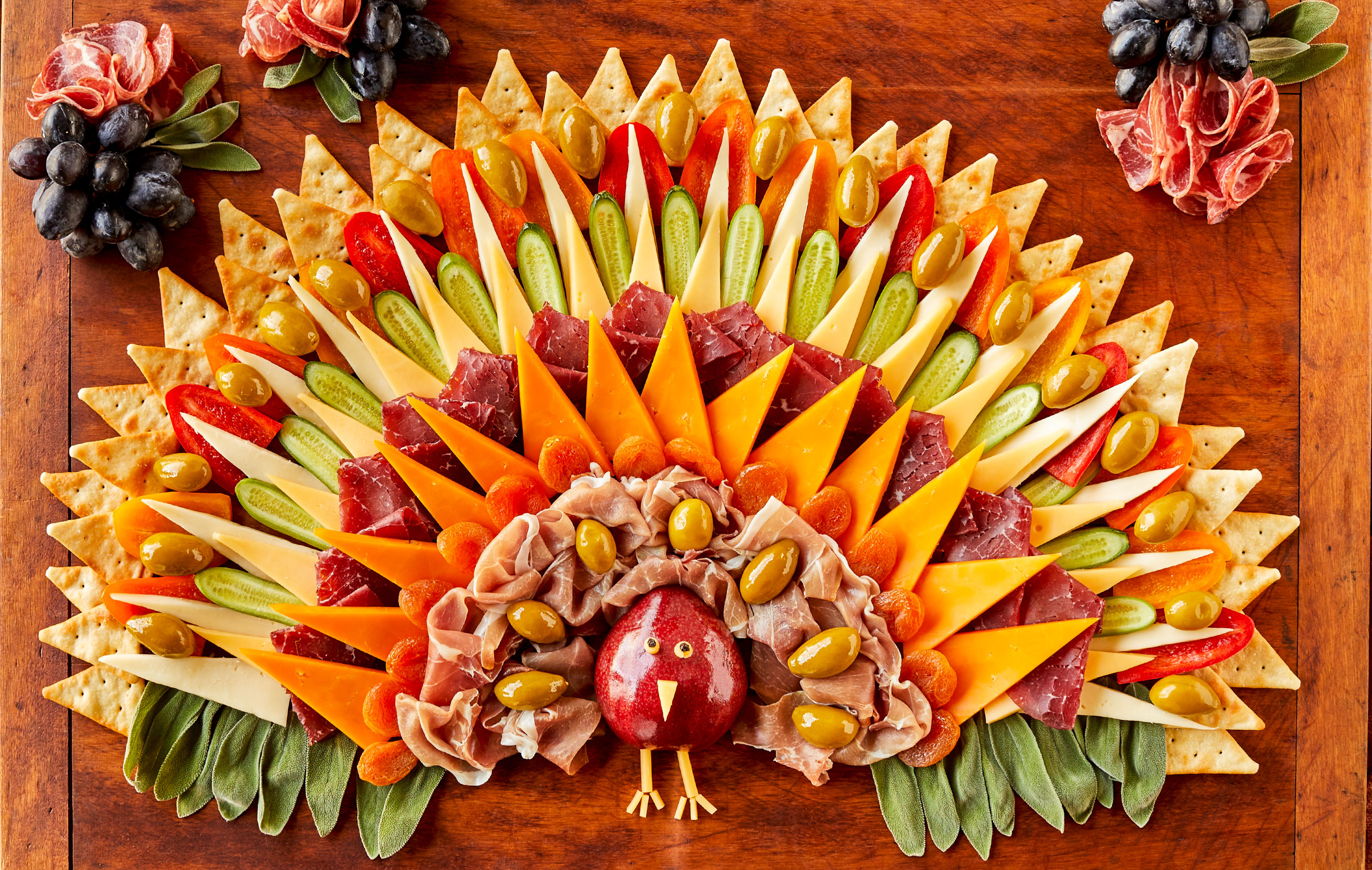 Recipe Description
Add a delightful twist to your Thanksgiving menu with our Thanksgiving Turkey Cheese Board, a festive platter that combines savory cheeses, artisanal crackers, and an assortment of charcuterie to create a unique and delicious holiday centerpiece.
Preparation
Cut the cheeses into triangles. Set aside two gouda slices.
Place pear on a serving board. Arrange prosciutto around pear. Fill in board with cheddar, bresaola, cucumbers, gouda, havarti, bell peppers and crackers. Tuck in olives, dried apricots and sage.
Cut reserved gouda slices into eyes, beak and feet. Attach peppercorns for pupils. Place eyes and beak on pear; arrange feet.
Garnish board with grapes, prosciutto flowers and sage.