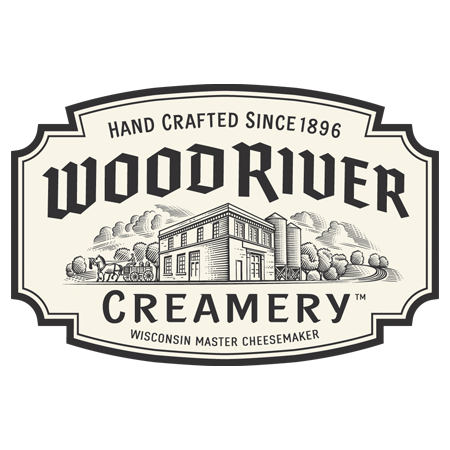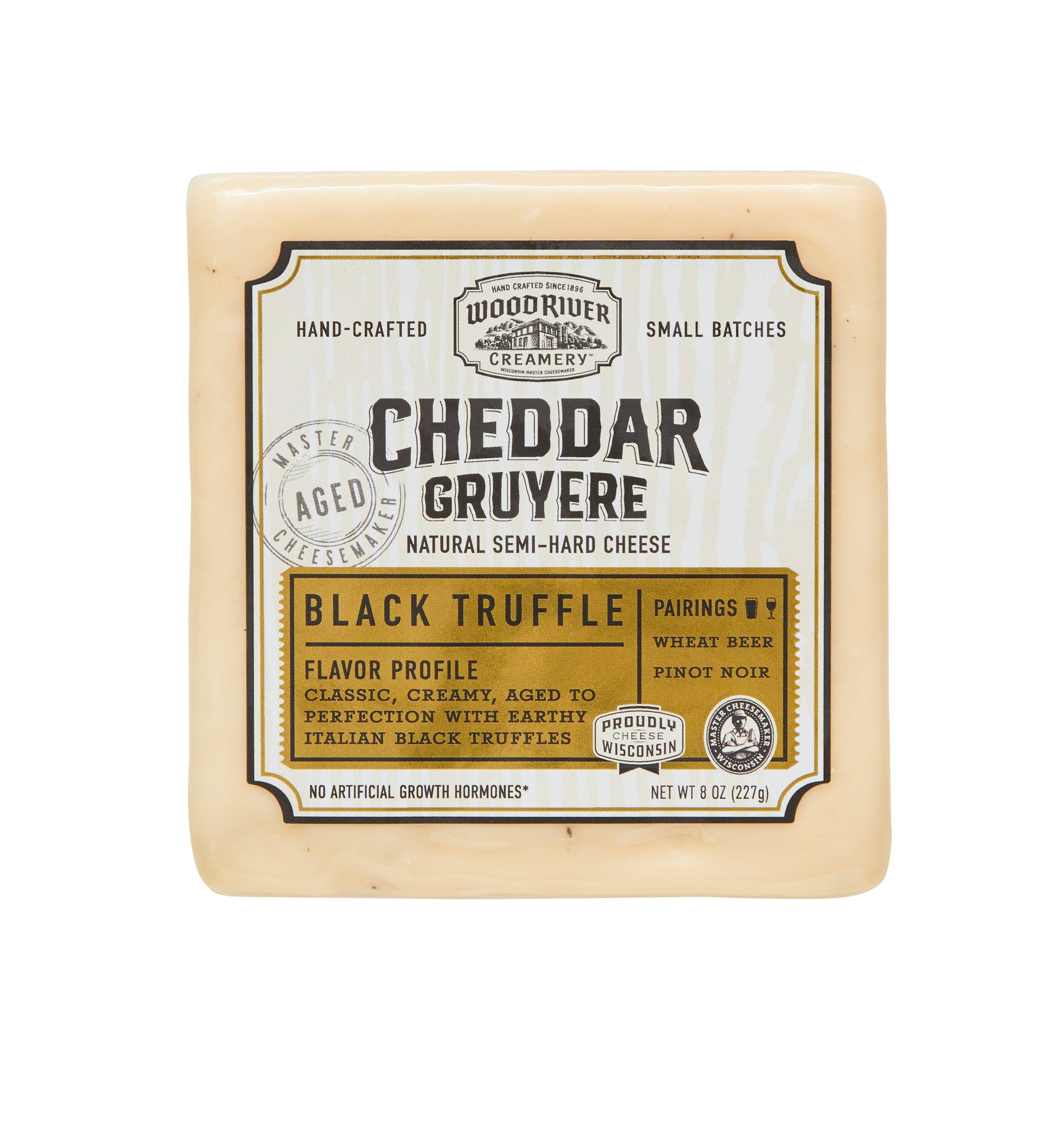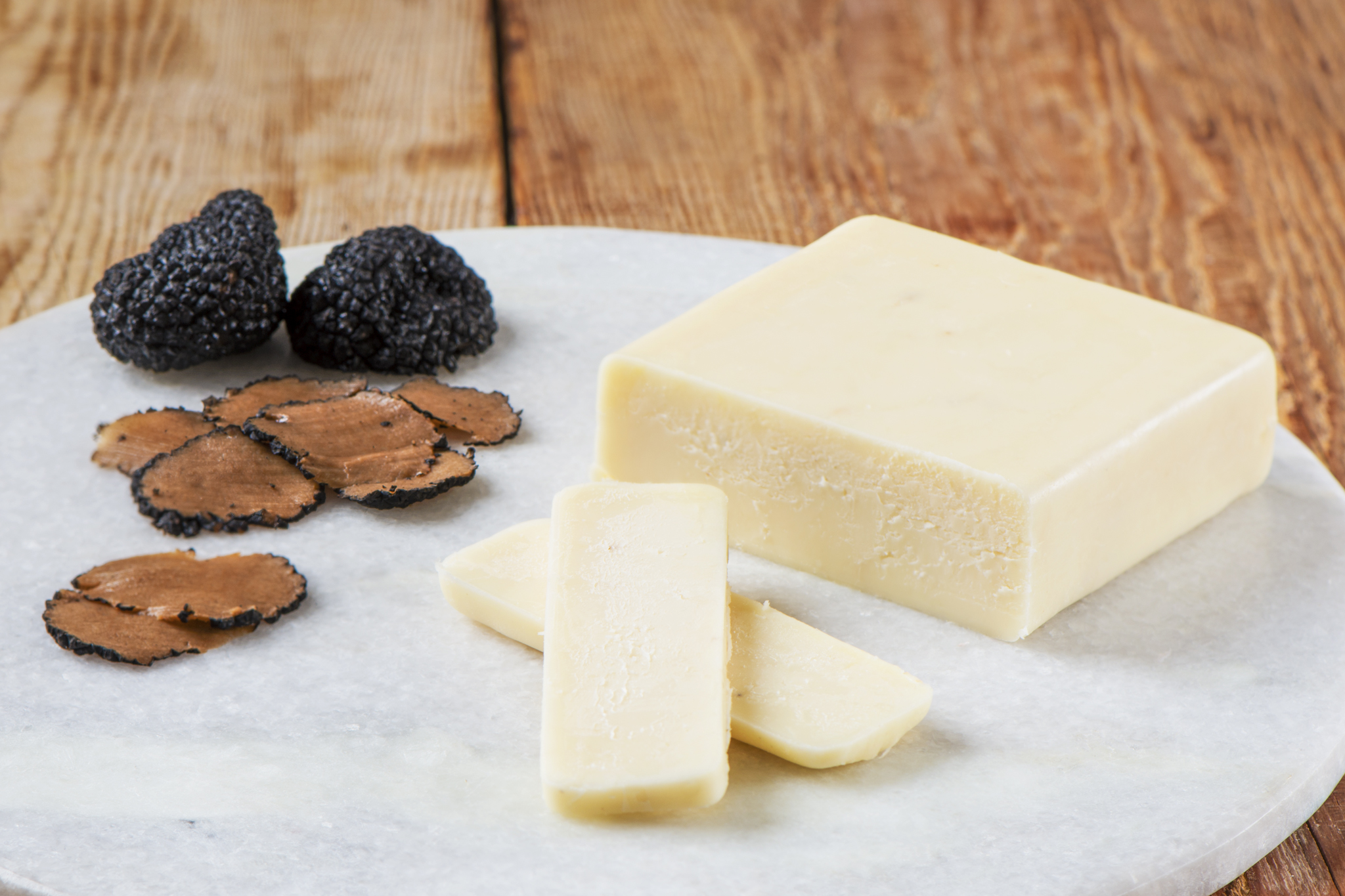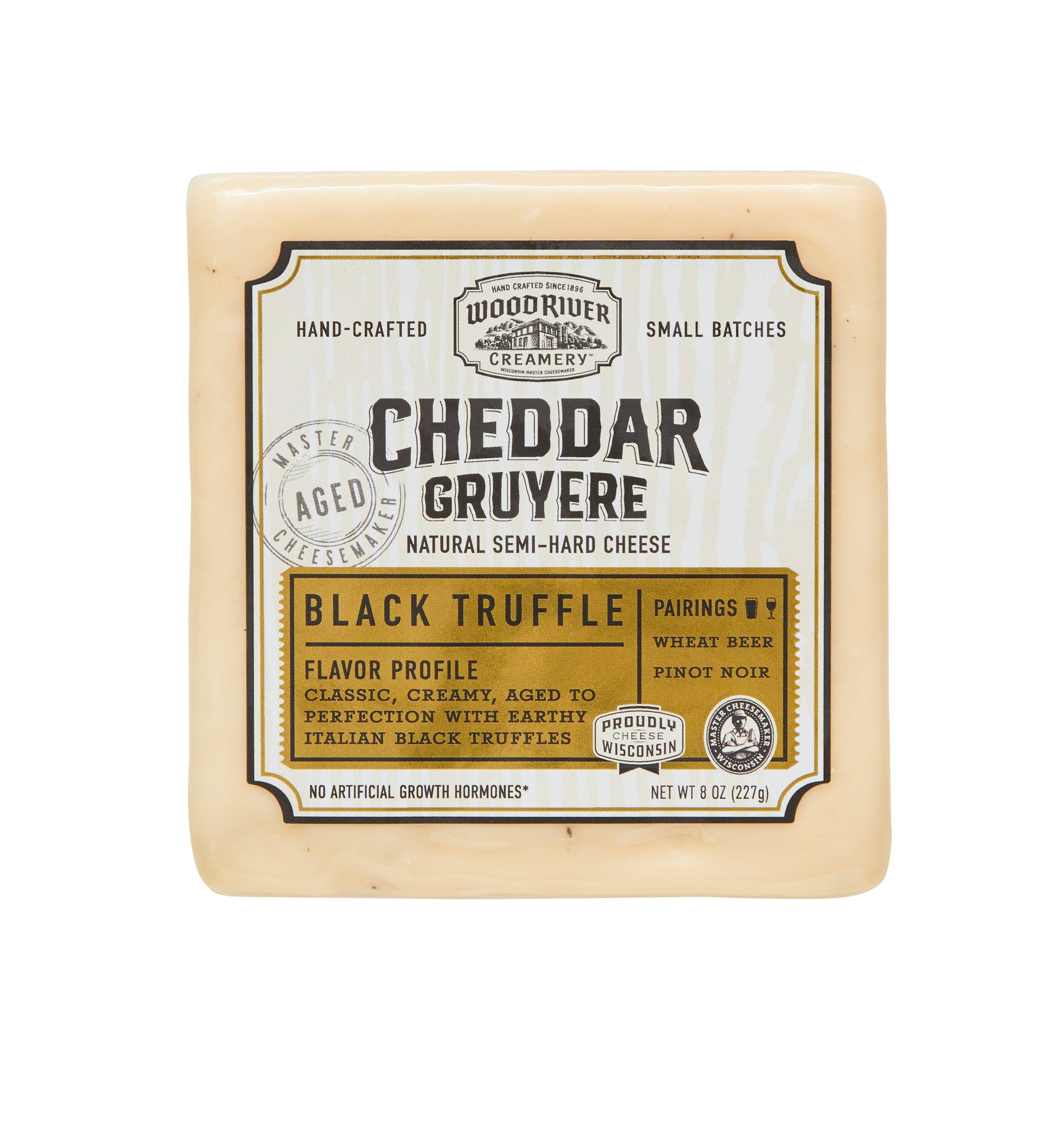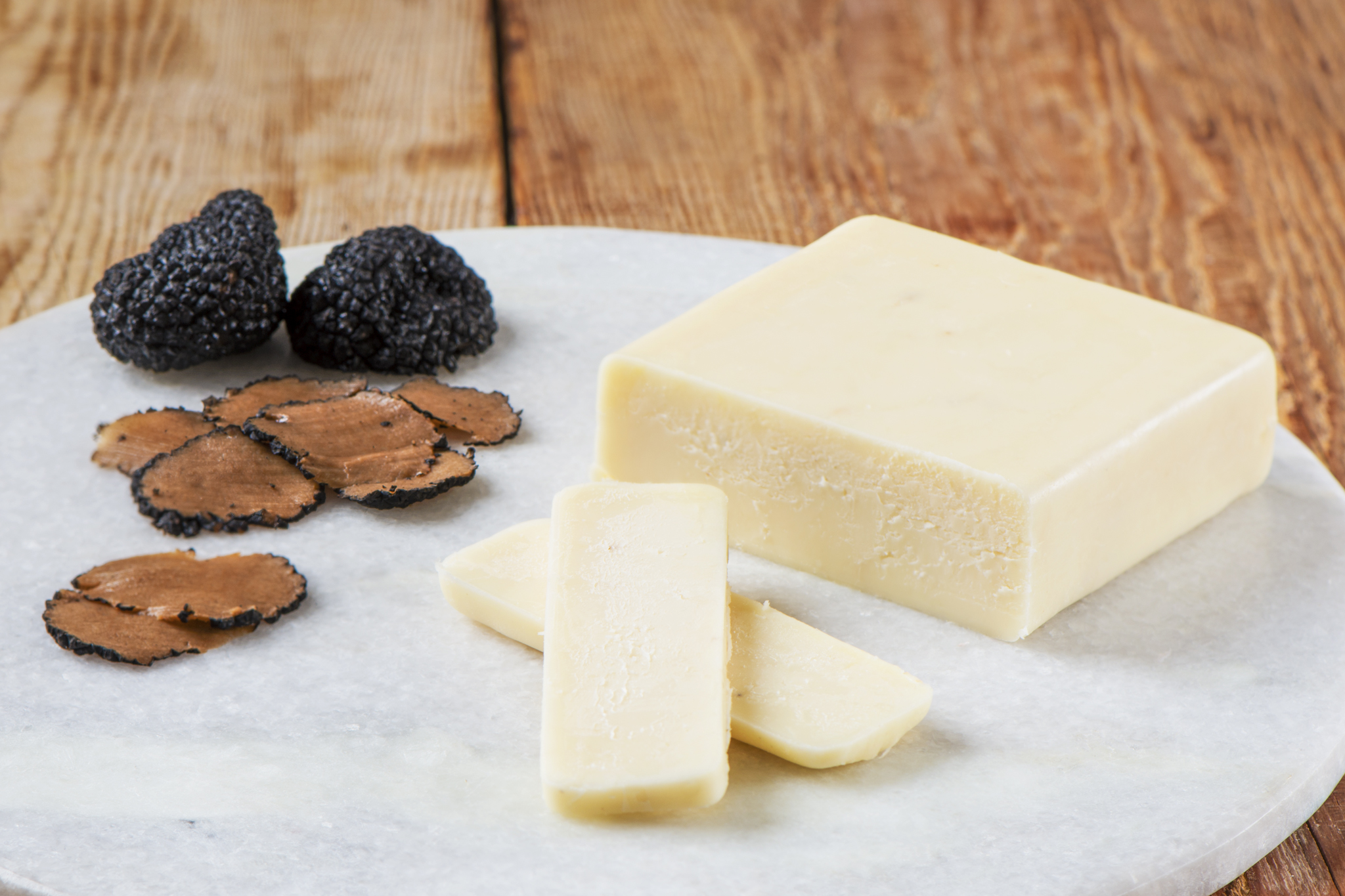 Wood River Creamery Black Truffle
Our unique Cheddar Gruyere cheese accented with real Italian Black Truffles making this an aromatic and flavorful cheese.
Pairings
Pair with a nice Pinot Noir or Wheat Beer
Ingredients
Cultured Pasteurized Milk, Salt, Truffle Juice, Italian Black Truffles, Natural Truffle Flavor, Enzymes. Contains: Milk
Tasting and Cooking Notes
A unique fusion of Cheddar and Gruyere that melts indulgently and bakes to perfection.   This cheese is well balanced so you get a good hit of truffle but the cheese flavors are also able to shine through. 
An aromatic and flavorful cheese perfect by itself or in any gourmet pasta.  Also great shredded on flatbread or pizza.  Try our Cheesy Truffle Fettuccine recipe or our Sausage, Brussel Sprout and Truffle pizza!